Oh, the wonderful things we plan as the world continues to spin. It's great to see the growth and excitement so many have for 31 days. I hate that as the organizer, I've been badly distracted. There is still much to do and little time to do it.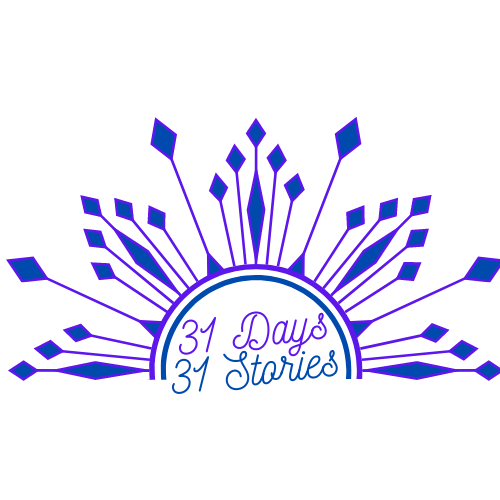 As we are getting into 31 days 31 stories I am going to be excited about some of the things coming up. We have a lot of wonderful YouTubers and Twitter's joining the streaming of 31 days. I will provide you with a write-up on all of them so keep your eyes out for previews and updates and information so that you can get to know the streamers that will be sharing and supporting the 31 days community.

If you are joining us for the adventure and fun head, you can visit http://Inexhaustible.media/31-stories to get signed up.

Prompts will begin on Friday. There will be two prompts in each post. There may also be a video posted on YouTube. I will post here a list of streamers that you can look for and follow for support during this writing event. Please continue to engage with the streamers as you need to.
If you have not gotten your 31 days guide book which is available on this site and through TheLadyWrites stream, you will be able to get it in the Discord.
If you are looking for the guidebook go to 31 resources in the Discord.
You will also find streamers that are support streamers. These streamers are not actually writing for 31 short stories but they do know the rules and have a guidebook. They are able to assist those who might need help with the actual writing process. These people are an asset and available if you want to visit their streams.
One streaming example is TheTigerWrites
While we typically have a launch event, unfortunately 31 days in January this year will not have a major streaming launch event. There is a plethora of things going on around it and we are searching for a way to celebrate. I'm open to suggestions.
For all of those still looking for an email that I meant to send out a week ago, hopefully this works. I owe all of you an apology. I did not intend to get this backed up. We are getting things back on track as we go.
There will be a weekly wrap-up. An opportunity for streamers and writers to share their work, talk about their week with 31 days, and answer questions. Should something come up in the conversations and you would like to discuss it, please don't hesitate to mention it to me prior to our weekly wrap-up.
The weekly wrap-up and all of our streamers are hosted through Inexhaustible Media on Twitch. If you are not following that channel, please do so now. This will be your streaming source of information for 31 days.


Http://twitch.tv/InExhaustibleMedia


See you there!