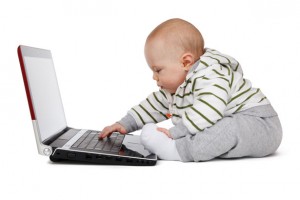 A URL is your virtual real estate. Your claim to the world you operate in. This is something that needs to be protected, especially when associated with your brand. This is how readers, customers, and businesses find your services, and locations. For an author, this is the foundation of your marketing platform. You can't take risks with it.
Years ago I had a company offer to handle registration, hosting setup, and provide me with easy FTP. While I was learning the industry, and how to function online, I used them and paid them well to do what they offered. When I was ready to move the brand I had been building for well over two years, I asked them about transferring my URL. At which point I was told the URL wasn't mine. I just paid for it, but was not entitled to it.
Since then, this company has continued to operate without repercussion and TheWritingNetwork was born out of need to build a new brand. While The Writing Network is a much broader brand than my original, and has served well to support others, I still invested time, money, and effort into building the original. Thankfully, at the time, I was able to contact clients and arrange for adjustments. There are situations that arise where that would not have been possible.
If you have a domain that you love, want, or need for your use, or to build your company, please purchase it from some place like http://domainerserver.com or another location that will be separate from your hosting location, OR is an actual registrar. Anything and anyone else is going to pave the way for your needed service, name, and brand to be absconded.