Today we have a guest and fledging author, Paul Lovell discussing his views on Independent Publishing. We love hearing from our friends and readers. With this great post, I'm sure you'll have a lot to share with this talented author.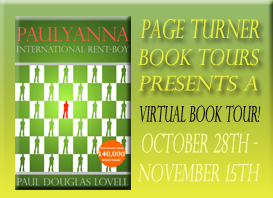 Why did I choose indie over traditional publishing?
I didn't choose one over the other. I had a process in mindand traditional publishing is at the end of this process after indie publishing. Whether I continue on to writing letters and submitting my manuscript depends mostly on hassles and attitudes.
I'm a non-conformist and believe, rightly or wrongly, that I was shunned by a society that dealt me an inferior opening hand. Let me grab my soap-box and clarify just for the hardened characters out there.
If an abused seven-year-old child goes to school tired and hungry, he cannot construct a stable enough frame to begin building a decent education. Neither does it instil a solid notion of fair play when left behind on day trips or made to announce to his classmates every Monday morning that he receives free school dinners.
I could give you other examples of callous injustice, a constant stream of disruptive family episodes whilst scraping by on social welfare. Let's just say, as a poor child growing up in the Thatcher dark ages, a strong sense of them and us batted across the dining room from the TV to my dad's armchair. Of course, I now know there are also those, the ones who aren't so bad.
Still I am not entirely comfortable dealing in the real world. The worlds of media and entertainment are fine. They are offcuts, just like me.
Indie publishing feels less corporate and is doable without having to ask favours of hyper-judgemental people, who will say NO! That makes it better for people like me that struggle with rejection, but bloody hell, isn't it difficult?
Form filling and jargon, compliance and order. I knew after six attempts viewing the same website I needed help. Luckily my BEAUTIFULLY TALENTED editor helped me out with all of it; she is an indie writer too, and she is also kind and never says NO!
Indie publishing is a must for everyone. I read it is prudent to upload your work as an eBook so you can begin selling it throughout those months while you're waiting for rejections off traditional publishers. Sounded smart; I mean, why not?
I know one thing: if a publisher is going to reject you because you pre-published in online, they are not going to write to tell you. So unless they state it loudly, it can't be such an issue.
I have a wee tip for newbies like me: W-8BEN it's a form to get a TAX number for non-Americans selling books online. It is a hassle-in-waiting, so fill it out and send it off sooner rather than later.
Other than that, I am still at the beginning of my publishing journey. I will play it by ear as I am enjoying this pre-rejection euphoria and am in no hurry to rush off to traditional publishers.
To any potential publishers, I wasn't actually including you in any slurs – only your competitors. To potential readers, I hope you enjoy my work, and if you do please spread the word. We indies need you!
You can find Mr Lovell's debut on Kindle worldwide!