As acquisitions editor I've seen these questions a lot lately, 'Do you know any good agents?', 'Does your company work with certain agents?', and 'Where do I find a good agent?'.
I want to tell you a few things about agents:
Agents, in large part, work for the traditional publishers.
Agents are in the business to make money.
Agents might help edit your ms, but some don't.
Agents negotiate your contract with publishers.
Agents take, on average, 15% of your royalties for the run of a book.
1. I have read for agented authors. Not a single one of them submitted through their agent. Every one of them submitted to us on their own. Agents have a set group of traditional publishers they know and work with. I don't totally blame the agents here. New presses rise and fall every day. How can they possibly get to know all the presses and be able to rely on a new presses stability? It's something they aren't willing to consider for now. They stick with what they know (and in my humble opinion, this is going to be their downfall along with traditional publishing).
2. and 5.  Agents are in the business to make money, by acquiring the rights to 15% of the author royalties. Everybody is in the writing business to make money, so not really a surprise. However, with most agents and traditional publishers THE bottom line is money. Small presses, such as ours, are run by self-published authors. Your small press publisher knows your struggles on an intimate level. The bottom line is often not money, but building a platform to gain steady income over a period of time. It's one of the reasons Distinguished Press accepts only series/serials and we accept the entire group, not just a single book. If you go with an agent and find a traditional publisher, they'll give one of your books a shot, but chances are you are going to be going through the shopping process again for book two.  Your book meets the monetary demands of publishing or you're dropped. This has happened to the likes of Stephen King, so don't think for a second your series is special.
3. Agents will form your manuscript into what they know is acceptable to the publisher they will be submitting to. I've beta read for traditionally published authors and have been shocked at the requests agents/editors have asked of them, sometimes adding story lines, sometimes taking out entire story lines. Small presses are not generally interested in receiving those type of pre-edited manuscripts from agents, so we don't seek agents out. Our press in particular wishes to read the story the author intended to tell, not a fabricated story by an agent who isn't even an author. Chances are, if an agent did approach me, I'd ask the author if they have a pre-agent version of their story I could read.
4. Agents negotiate your contract. This is one place that agents are needed, because contract jargon can get confusing, cause headaches and make a grown man cry. BUT I'm here to tell you, you have a choice. Of course, as editor, I strongly believe in my own company. I love our publisher and the authors are awesome. Despite my bias, I tell new authors to go to a lawyer instead. A lawyer can easily read the contract and explain what you are signing. A lawyer charges a one time fee, which varies depending on who you see. Agents will do the same thing but their fee is 15% of your profits. All royalties go to the agent, who take their cut, the write you a check for the balance. This 15% is for the life of the book. Until it goes out of print, you'll be paying that agent for negotiating your contract. Plus you get to pay them for each subsequent book. The fun never ends does it? It's a big deal, especially when you're signing for an entire series. The choice is up to the author, but you should stop and think about how much it'll cost you in the end to hire an agent (especially when the author has already sold the book and acquired a contract).
The choice to agent or not to agent is up to each individual author. It really depends on which road the author wishes to go: traditional publishing or small press. If you're planning on working with a small press, take a chance, send off your manuscript and see what you can accomplish on your own before seeking an agent. You might find you don't really need to pay someone else.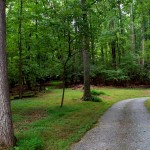 It's your road to pick.