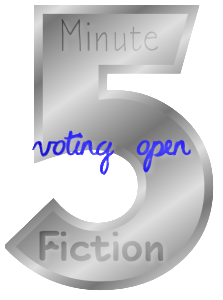 Our Illustrious Judge, Jen Felts, has narrowed our options down to three fantastic entries for tonight!
Voting begins now and will end at noon on Thursday. I'll announce the winner around dinner time!
Don't forget that Jen is kind enough to offer a free short story edit to our winner.
If you need a refresher on the fantastic stories from tonight visit this weeks #5MinuteFiction Prompt
Can't wait to see you Thursday!
Create your free online surveys with SurveyMonkey , the world's leading questionnaire tool.