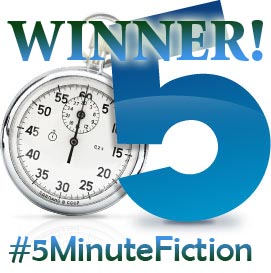 I'm excited to announce that this week's winner is Katheryn Avila @katheryn_avila!
Jen Felts – @JenLeigh8 – will be in contact to follow up about your free short story edit! This has been a fantastic event this week and I can't wait to introduce you to next weeks guest judge!
Sunday afternoon you'll meet our judge.
Tuesday at 730 you'll get the prompt and by 9 the finalists!
It's going to be a great week, and a fabulous weekend! Congrats to everyone who played!