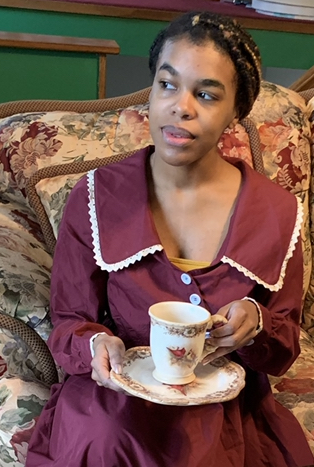 Miya is an author and a freelancer in Ohio. Her streams include writing and editing her untitled collection of short stories which is set to release in December 2021. When she is not streaming or working on her latest crochet project (or spending too many hours browsing Etsy), she enjoys spending time with friends and family.
What do you stream? (or write in what genre)
I stream writing/editing/productivity sprints!
How long have you been streaming?
6 months.
How do you keep your viewers engaged?
Interaction and lo-fi!
What is your favorite thing about streaming?
I really enjoy the community that I've found through streaming as well as the accountability.
Where can people find you?
@MiyaWritesBooks on Twitter and MiyaWrites on Twitch!
When can people find you on Twitch?
Monday, Wednesday, Friday 10am EST