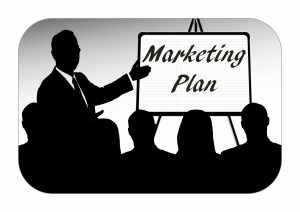 Great. You published a book. That's a fantastic step forward for any publisher. You have more books on the drawing board? Fantastic as well. How do you ensure success? You need to have a plan. While we aren't going into extensive details in this post, I will list a few things you will need before you launch that book and at least one after.
A marketing plan is an outline for how you expect to share the book with the world. This plan can be extensive or simple, but there needs to be one in place.
You need to have a newsletter, which is promoted in the book. This gives your new readers a chance to interact and learn about you in a way Facebook and Twitter can't. While you can and should maintain accounts on both social media platforms, it is your newsletter that encourages readers to enjoy conversation with you on a regular basis. You should be actively engaged in these conversations.
Reviews are the social proof that encourages readers to purchase your book. Some books are bought right off the shelf because of the cover, or the blurb, but the reality is it's the reviews that generate sales from anyone uncertain about the purchase. Getting reviews must be part of your marketing plan without question.
It is a wonderful thing when your books are well received. A good marketing plan includes the above to ensure that happens for a long time to come. You should also have a website because readers will search for you. You should have your social media accounts monitored because some will try to reach you sooner. These are the essentials, but they are far from all you can do to get yourself in the eye of a reader.
Watch for future articles where we will begin to discuss how to get reviews and what to do to get your newsletter set up (and much more)
What are some of your favorite tricks for contacting readers?