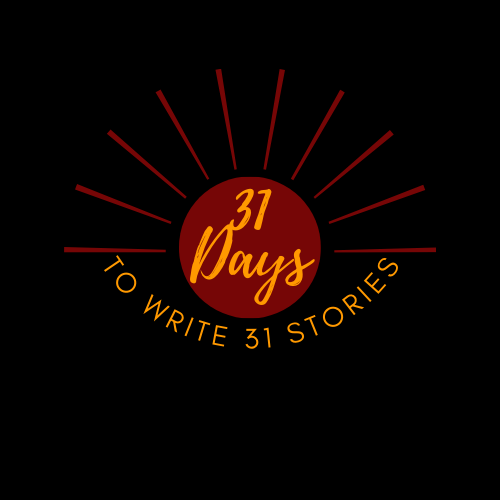 So much has been going on! 
I hope you've visited a few of the other streamer events. They are a blast. I'll link to my previous post about all of that at the end. Feel free to go back and check out the information.
Today we are preparing for the 31 short stories launch event on Twitch. I'll have a giveaway going for 3 months of 4thewords. This will include the hoodie!
I've been really busy trying to figure out how to organize things. Without the incredible volunteers helping me out, I'd be so lost. My biggest thanks go to Heather W. Adams, published author, friend, and incredibly talented creative. She took my hastily thrown-together guide for January and made it a work of art. Having two kids home to work remotely challenged every bit of my sanity this past year. As we hit each milestone in the semester I diverted my attention to motherly things instead of prep for 31. Heather kindly offered to do an update for me. A month later she overhauled it and truly made it beautiful. If you're participating in the event, you'll be thrilled with the upgrade. 
Because of her skilled hand, we'll be putting the book up on the LuLu bookstore for sale as a workbook. It will be priced at cost as there is no goal to make a profit off the event. Unfortunately, giving the print book away free would also be a challenge as printing costs money. Can you tell I'm excited about next month, yet?
So, if you have a moment to stop by her stream, visit twitch.tv/Angsthase and tell her thank you for her incredible work on the guidebook. If you are in the discord, you'll see it in a few days. Everyone else will see it during the launch event. 
If you have never seen 4theWords – go visit 4thewords.com and check out the fun game. It's free for the first month and those participating in the 31 Short Stories Challenge will also get another free month. There are monsters, quests, and currently this month a special Water event. This blog post was written in 4theWords because I have a quest to fulfill. 
We're going to have a lot of fun come August, but July has been wonderful and fun too.
I hope you've visited SableAradia and the Game of Tomes, Tourney event – or CampNano – or the Writer's Games 2021. This has been a full, fun, wonderful writing month. Twitch has been full of great people supporting one another.

I'm looking forward to seeing you there.