It's great to have you for day 6 of our Short Story a Day January 2021 Writing Challenge!
If you're not writing a short story a day with us, that's fine. Hopefully you'll still find the short story prompt useful in your creative ventures.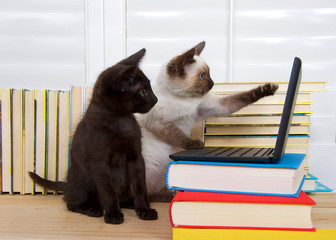 Share a bit about remote learning as a cat.
Would you like a person to write along side of?
A fun stop would be http://twitch.tv/coffeequills