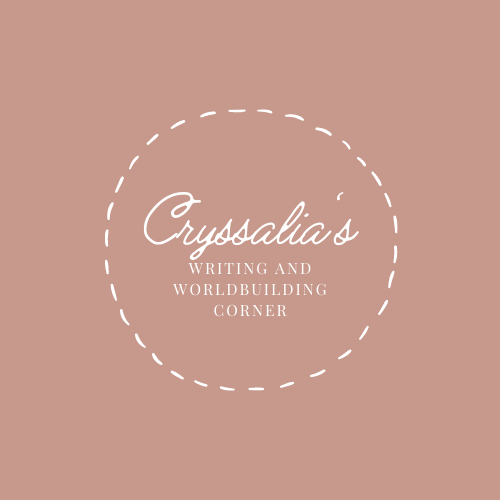 Tells us a little about you:
There is nothing to be told about me. Even I have nothing to say about myself if I were to be honest. Although perhaps, I could start with introducing myself. My name is Cryssalia, a college student of English Major that resides in Malaysia who aspires to be a writer. A Non-binary bisexual, so yes, I am an LGBTQIA+ ally.
I've always been passionate with storytelling, built from the love of books since I was only six years old and I dreamed of creating stories that could either reach the shelves or tv. I picked up writing when I was nine, but only became more passionate in the craft when I was fourteen.
I honed my craft from Fanfiction, and in 2018, I begun to pursue original works. It was a struggle, as I was too focus in making my draft perfect, compared myself to other writers and envy them when they are published. It was my biggest mistake, and I lost the joy of storytelling because of my own negativity.
However this year, I have found the perfect writing family and one of them once told me, "It doesn't matter if it's self indulgent, just write it!" and it kickstarted my love to write once more. It was my initial drive to write, because I thought it was fun. Now, I'm looking forward to create more stories that I can enjoy with others.
I know when I've caught your streams they are always fun. What do you stream? (or write in what genre)
I stream worldbuilding, art, and writing. The genres I've written in so far are Dystopian Sci-Fi and Magipunk Fantasy
How long have you been streaming?
Since July 2020 at HTTP://twitch.tv/Cryssalia
How do you keep your viewers engaged?
Talk with the viewers or put up pomodoro writing sprints for them.
What is your favorite thing about streaming?
Able to interact with viewers, gain new ideas, learn about cultures and religions and make a community.
Where can people find you?
People can find me on Twitter or join my Discord server:
It's fantastic that you're a part of the Twitch Writing Community. Your streams are fun and I am thrilled to be able to share your stream with so many others!