Welcome to Day Five of our January Short Story a Day Challenge!
Not working with our challenge? Not a problem! We hope this fits your needs for a writing prompt as you create your masterpiece.
Day Five Writing Prompt:
Write a story about graduation day from puppy school.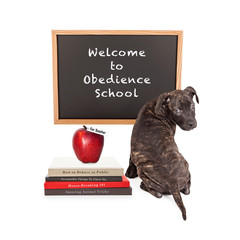 Do you want someone to write with? Visit Http://twitch.tv/PrideAcending all month to watch a fun and creative writing streamer create a short story each day!