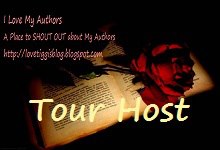 This week we have a very talented guest visiting the blog, care of I Love My Authors Blog Tour. Claudy Conn is a skillful author who has crafted several books and today she is visiting to answer the question: When it comes to reading, how long is too long for a story? She was also kind enough to leave an excerpt from Free Falling Legend.
Do you find yourself getting lost at times? What gets me is when a story is too wordy. I don't need to be told every detail of every single blade of grass unless it will directly add to the plot. I don't mind long when I am in love with the characters.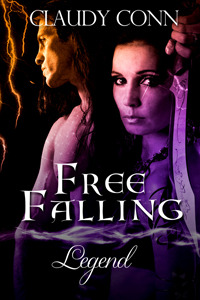 Free Falling-Legend
Beneath his lightweight black leather jacket, he wore a black Polo shirt tucked into his Lauren blue jeans; his black leather belt held a gold buckle engraved with etchings. He wore gold-tipped Gucci boots. This Fae knew how to outfit himself.
And then I looked into his eyes.
I was struck by the depth of those golden eyes. I was taken by the sparkle of green flecks in the deep gold of their color, but as I looked I noticed a certain aloofness therein. I knew, without being told, this Fae was not happy to behere. Fine—I wasn't happy about his being here, either. We were in agreement.
His chin went up. "I am Danté, Prince of Lugh."
"Good for you, fella—now, what do you want?" I didn't like his arrogant and cold demeanor, and I didn't think I liked him, not one bit.
"It is not what I want that brings me here, Daoine," he snapped. "It is my queen's wish."
Well, that got my interest. "Now why would Queen Aaibhe send you to me?"
"Manners dictate that you should invite me in," he answered grandly.
I felt like laughing at him. Not nice, I know. "Maybe I don't feel like being mannerly," I countered. For some reason he hadn't brought out the best in me. "Okay, the quicker I listen to what you have to say, the quicker I get rid of you."
"I wish that could be the case. I wish it more than you do, but apparently we are stuck with one another for a time," he said on a heavy sigh. "You,Daoine child, are my assignment," he snapped. "And as much as I wish it otherwise, there you are."
"That is your problem, not mine." I wagged a finger at him. What the hell was this? Since when was I anyone's assignment?
"Well, I am making it your problem." His smile was wicked, as though he were getting pleasure at my shock and discomfort. It was beyond tolerable.
"OH! Get out of my home … NOW!"
"Can't—Queen Aaibhe has ordered me to take you on as an assignment. I am honor-bound to do so." He inclined his regal head. "I am saying that willing or not … you have a houseguest—me."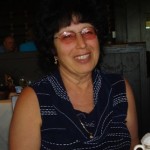 A note from this incredible Author: Hi everyone!
I am so happy you stopped by. Some of you may know me as Claudette Williams/Melanie Davis,
two names I used when I was writing regency and historical romances. I discovered that
paranormal opens up a new world of possibilities.
Created my Legend series. The first, Spellbound-Legend is now being offered for free as an introduction to the series. In it you will meet Maxine. She has suddenly had a magical world thrust onto her when she discovered what she really was and who the Fae really are.
Aaibhe-Shee Queen is a novella I wrote in response to mail I received from so many readers wanting to know more about my Legend Fae Queen, and it too is FREE. I do so hope you enjoy both.
I am an Indie author now, but have an amazing editor who keeps me in line, and a professional artist who works my book covers. Kudos to both.
In the meantime, some of my historical romance fans have asked for more in that genre and I have been hard at work rewriting and updating my regency romances and making them more realistic and spicy.
Vampires whispered to me and Shadowlove-Stalkers was born as the first in three, each stand alone.
What do I do when I'm not writing? I love the outdoors and my Bob and I are always hiking, swimming, traveling, playing with our wolf and her son and the horses. My daughter and her great husband live nearby and so am very lucky to be able to spend wonderful times with them.
Originally from New York, we now reside in North Carolina. Want to know more and read my 5 star reviews and excerpts? visit me at www.claudyconn.com
I can also be found quite a bit at my author page.
I do hope you come on over to my Facebook page as I am there quite a bit and have so much fun with fellow authors(whom you may know and love) and readers. 🙂
Claudy 🙂
Prizes in the Rafflecopter Giveaway ~ Here is the link:
First Place The Legend Series Collection in e-book
Second $20.00 Amazon/or Barnes and Noble Gift Certificate
Third ~ Book Thong / $5 Amazon/or Barnes and Noble Gift Certificate
http://www.rafflecopter.com/rafl/share-code/
ZDJmZDg1M2FlYjA3YTJlOWQ5MDg0YTMxNDJmZWQyOjk=/
Would you like to catch more from this wonderful author? I know I've been following and she's really wonderful to read. Take a moment to visit the other stops. You'll be thrilled that you did.
Tour brought to you by http://www.facebook.com/ILoveMyAuthors