Today's guest is Ed Griffin. His experiences shaped his writing, his spirit, and his understanding of the world around him. His kindness in sharing this experience is something that will leave everyone wanting to read more. Now, without further delay, I leave you with an excerpt from Once a Priest.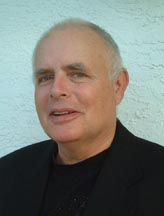 On March 7, 1965 local police in Selma, Alabama attacked civil rights marchers with billy clubs and tear gas. The people were trying to walk to the state capital in Montgomery to petition for voting rights. The newspapers called it Bloody Sunday and it affected me deeply. How could this be happening in my country – people being beaten because they wanted to go to their state capital and request something of their government?
I followed the news carefully for the next few days. Martin Luther King issued an appeal for Americans to come and join the march to Montgomery. I decided to go and I knocked on Father Blessenko's door.
"Father," I said when he answered the door, "I want permission to go to join the march in Selma. Dr. King has called for people to join him."
"No," he said. "This is a busy time of year. It's Lent you know." He started to close the door.
"Excuse me, Father, but I'm going. I will take vacation time to go to Selma."
He shrugged and closed the door.
I called another priest, Father Tom Gallagher, a good friend. He and I flew down to Selma a few days later. At the Cleveland airport we were amazed to see about ten policemen go through the airport surrounding Doctor King. He had been in Cleveland giving a talk that night.
It's difficult to imagine now, but Doctor King was not the revered figure he is to people today. Ten policemen protecting him was appropriate in 1965. People threatened to kill him. My mother said he was moving too fast.
On the plane, Tom and I were sitting about fifteen rows behind him. I turned to Tom. "Come on, let's go talk to him."
"I don't know. He probably wants to rest."
"Ah, come on. Let's go."
Tom and I stood and walked to the front of the plane. "Doctor King," I said, "I just want to tell you that we really admire what you're doing in the South. We're on our way to join the march."
"Wonderful, wonderful, ah… Fathers, I presume. Catholic?"
Tom shook his hand and introduced himself and then me.
"How are you Fathers getting to the march?"
This surprised me. I expected a statement about the importance of his efforts, but instead, he asked about our travel plans. I explained how we were going from Atlanta to Selma by air, but we hadn't figured out how we'd get to the march.
"Here," he said, and wrote something on a piece of paper. "The white cab companies in Selma won't help you, but this company will. It's owned by blacks. Use my name."
We thanked him and wished him well.
"Well, God bless you, Fathers. I'm going to spend a little time with my family and I'll rejoin the march tomorrow."
We went back to our seats.
"Man, he's just like an ordinary guy," I said to Tom.
"Hardly ordinary," Tom said.
"No, I mean, here he is leading a great march, a great effort for voting rights and the guy concerns himself about our travel plans."
"Yeah," Tom said, "he's something."
I couldn't get over how he paid attention to us. For him, two more Catholic priests would be nothing special. Was this what made a great leader, attention to every little person?
When we arrived in Selma, we called the cab company Dr. King had given us and they took us across the famous Edmund Pettus Bridge where the marchers had been beaten. We drove along Route 80 a short distance, and then we saw the march ahead of us.
We paid the cab and started walking. It was around noon and we hadn't eaten since the previous night, but we admired the marchers who had been on the road for three days already. Tom and I had no luggage, just our clerical suits and overcoats. The marchers were on one half of the road, with some traffic getting through on the other half. The weather was cold and windy and we were glad we had our coats. At every cross street there were National Guard soldiers with fixed bayonets on their rifles. I couldn't believe that there had to be armed soldiers in my native country.
In front of us on the march, a group of black people and white people laughed and joked together. They all seemed to know each other. They told us they were from Dr. King's organization, SCLC, the Southern Christian Leadership Conference. They welcomed us to the march and shared some candy bars with us.
Behind us was a short old white man with a full head of white hair. He said he had marched in the thirties for jobs for people and now he was marching so that people could vote.
"Get back in the church, Reverend," someone on the sidelines behind the guards shouted at Tom and me. "Nigger lovers die tonight," they cried out.
The wind picked up and it started to rain. There was nothing we could do but walk on. The weather seemed to depress people's spirits for a while, but then the SCLC group started singing. We sang We shall overcome, and If I had a hammer.
Almost as if the weather responded to singing, the rain stopped, the clouds broke and the sun came out. It got warmer, so we took off our coats and walked along. Cabs were pulling up to the march all afternoon and the crowd got bigger and bigger. The abuse from the sidelines increased too as we neared the city of Montgomery. Tough looking locals promised us death – "If you go to sleep tonight, Pastor, you won't wake up."
As evening came, the organizers told us that we would spend the night on the grounds of St. Jude's mission. This was absolute irony for me, because the little mission box on our kitchen table when I was growing up had been for St. Jude's in Montgomery, Alabama. The stated purpose on the box was to convert the Negro people to Catholicism. I am sure my mother never intended her mission money to be used to house a bunch of protestors.
That evening a rally was held at St. Jude's, including singers Harry Belafonte, Tony Bennett, Frankie Laine, Nina Simone, Sammy Davis Jr. and Peter, Paul and Mary. It was a great concert and rally. I felt happy and fulfilled that night. I was with my people – these protestors, black and white, young and old, clergy and lay. The night felt like the high point of my life, more important to my identity than my ordination day.
When the rally was over most people slept outside, but the priests from St. Jude's insisted that all priests were to sleep in a big roof filled with cots. Nuns from the march stayed in a separate room.
Around noon the next day we walked the remaining distance to the state capital. By now there were about twenty-five thousand people. Of course, Governor Wallace did not come out to greet us.
Dr. King gave a terrific speech that day, encouraging us to struggle on for voting rights. He promised that the struggle would not be long. I don't know whether he had inside information, but a mere five months later President Lyndon Johnson signed the Voting Rights Act of 1965.
One part of Dr. King's speech affected me deeply:
"Our aim must never be to defeat or humiliate the white man, but to win his friendship and understanding. We must come to see that the end we seek is a society at peace with itself, a society that can live with its conscience. And that will be a day not of the white man, not of the black man. That will be the day of man as man."
Standing there in the sun that day, I felt that my life had reached an apex. Finally I was a Christian. I was working with this saint of a man, Doctor King. I was surrounded by other Christians who were fearless in their determination to bring justice to America.
It was hot, I hadn't had a shower in days and I was hungry and tired. But I was happy.
The next morning Tom and I hired the black-owned taxi to drive us to the airport. The driver took the fast lane on the highway and stayed in that lane, even though other cars passed us on the right. I asked him why.
"Reverend," he said, "a white woman got killed last night by the Klan. They drove up along side her and shot, just because she was a civil rights worker. All due respect, Reverend, but ain't nobody pulling up along side me in this lane. It's you Reverends who's the target."
I found out later that the woman, Viola Liuzzo, was from Michigan and the mother of five children.
As we flew back to Cleveland, Tom and I talked about what a significant experience it had been for both of us. Tom had called his pastor from Montgomery and the pastor told him that the people in the parish were praying for his safety. "We're having a big reception for you, Tom, when you get home," he said.
Tom's pastor was Father Ed Horning, the old friend of my dad's, the man who could have become a baseball player. He certainly had done the right thing for Tom, getting the people to pray for his safety.
I wondered what awaited me.
* * *
Local media reported that Tom and I had joined the march. In other cities this wouldn't be news, but in the diocese of Cleveland it was unheard for priests to join a public demonstration. This was far bigger than the little march outside the Granada hotel.
On my first Sunday back in Holy Family, I walked up to Pete as he was directing traffic between masses. This lanky man was one of Father Blessenko's old-time friends. When the lines of cars had zoomed out of the parking lot, he turned to me.
"Say, Father Griffin, you don't much care about us, do you?"
"What do you mean, Pete?"
"This Selma business. I heard people say stuff I never heard them say about a priest."
"Like?"
"Like they's gonna kill you. That's what one guy said, I ain't kiddin' you. And you know, don't you, that a delegation went to see Father Blessenko?"
"No, I didn't know that. What did they say?" I wondered if Pete was part of the delegation.
"They said, 'Either you get rid of that nigger-loving young priest, or we'll never give you another dime. You can leave your new church as just a foundation.'"
"Those words, Pete? Nigger-loving young priest?"
"I'm telling you, Father."
"And was there any mention from the pulpit about prayers for my safety?"
Pete gave me a look like I was crazy. "Listen, Father, I got get these cars lined up for the next mass. If I was you, I'd be careful."
A threat? I didn't know.
Bob Knuff told me later that Father Blessenko went to the bishop and Bob reported that the bishop's office had called and I was to report to him two days hence.
That same night I had a CFM meeting at the Gill's house. The couples in the group told me they were very happy and inspired by what I had done. When the meeting ended it was dark and I drove back to the rectory. I thought about Pete's warning. When I pulled into my dark garage next to the rectory, I turned the car off and sat there for several minutes with the door locked. I was afraid to get out.
When I went to see the bishop, his first words were, "Well, Father Griffin, you have certainly raised a lot of trouble out there in Parma, people saying they're going to kill you and refusing to pay for Father Blessenko's new church."
"I am just trying to¾"
"You had no permission to go on this march. You have embarrassed the church out there and you have caused your pastor a lot of grief. You know he's not a well man. You understand, Father, our custom is to leave a young priest in a parish for five years. All your classmates are doing fine in their parishes. What happened to you?"
"It's about racial justice, Bishop, I mean Your Excellency, I was just¾"
The bishop waved his hand to stop me.
"You're interested in the inner city, aren't you, Father? And the colored people?"
"Yes, but it's important to stand up against racism. John XXIII said in "Pacem in Terris that¾"
"Don't lecture me, young man. I know you've only been in Parma for three years, but based on your interest, I'm moving you to Saint Aloysius in the core. Report there in two weeks. Good day, Father."
I was crushed. I went back to Parma and told Bob Knuff what the bishop had said.
"I'm sorry, Ed. We'll miss you here. Especially the young people and the CFM couples."
Vic came in, heard the news and gave his usual blunt comment – "Ecclesiastical suicide, kid, that's what you've done. But you can repair things. Just keep your mouth shut and do your job at St. Al's."
I thanked them both and drove out to the country. I stopped at a park and sat in my car. Never in my life had I felt so alone. I wanted someone to be with me, someone to hold my hand, someone to tell me I'd done the right thing.
There was no one.
About my Guest:
Ed Griffin teaches creative writing in his community and in a federal prison in Canada. He's written five books, three novels and two works of nonfiction. He's an ex-everything, ex-politician, ex-businessman and ex-Catholic priest. He believes with Aristotle that "Art releases unconscious tensions and purges the soul."
Find Ed online at
Personal FB https://www.facebook.com/profile.php?id=1024992482
FB page https://www.facebook.com/EdGriffinWriter
Twitter https://twitter.com/#!/EdGriffin2
Personal Blog http://edgriffin.net/
Writer's Write Daily Blog http://writerswritedaily.wordpress.com/
Prison Uncensored Blog http://prisonuncensored.wordpress.com/