My guest today is the gifted and driven KD Emerson! She is sharing her thoughts on character creation today, for this stop of the MasterKoda Virtual Blog Tour. Take a moment to enjoy what she has to say.
As a writer two of the questions you hear most often are: where did you get the idea for your title and where did your characters come from? These two questions are the topic for this week's blog post on the MK FB group blog tour.
I have been working on my upcoming novel Digitus 233 in my mind for several years. It churned in my head and in my dreams until I couldn't stand it anymore and began to type.
I knew the organization that held power and control of the world in my story was named Digitus from the moment the idea came to me, but I didn't expect to use that in the title and I have to be honest when I say I don't know where the term came from or why it popped into my mind. I only know that it did pop and I did grab hold of it. So after it came to me I went on a fact finding mission. I googled the meaning of the word Digitus or Digit and found it means finger in Latin.  It does seem to fit the organization of power in my series well; fingers clutching at the throats of free society, choking off free will and thought. Then I found Digitus used as a name.  Digitus as a first name gives you the vision and foresight to be able to organize others and to hold positions of responsibilities with poise and self-confidence. This also fits the organization as they organize the human race to their standards and by their design. So whatever caused the word Digitus to pop into my head five years ago knew what was best and I am grateful I didn't argue. As for the number 233 that was very much on purpose, but you will have to read the book to find out why that number is so important. Here is a hint though; it has to do with Fibonacci and best friends.
Now, how about those characters? Those five teenagers who get dropped off on an arctic island with nothing but the clothes on their backs or the little brother who hitchhikes on the Lear jet, or the old man he runs into while hiding out at camp Digitus trying to figure out how to help his brother out of this mess? Where did they come from you ask? Why out of my imagination of course. I will say this about my characters. They are real people with real problems and they must survive without the help of Superman or Batman or any other super hero. They are not werewolves or space creatures or zombies – just human beings fighting to live and break free of the chains that bind them.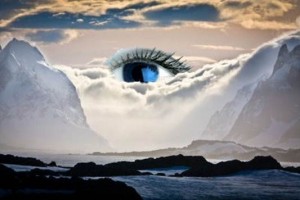 Author, KD Emerson was born (or is that hatched) several years ago. We won't go into how long it has been because she has this fantasy that she is still a teenager off to conquer the world. She has a passion for the written word and assisting other writers in becoming the best they can be. She also loves to promote others and cheer them on to victory. Follow her on twitter @MstrKoda or you can find her at www.masterkoda.com and on Facebook at www.facebook.com/kimmutch.emerson